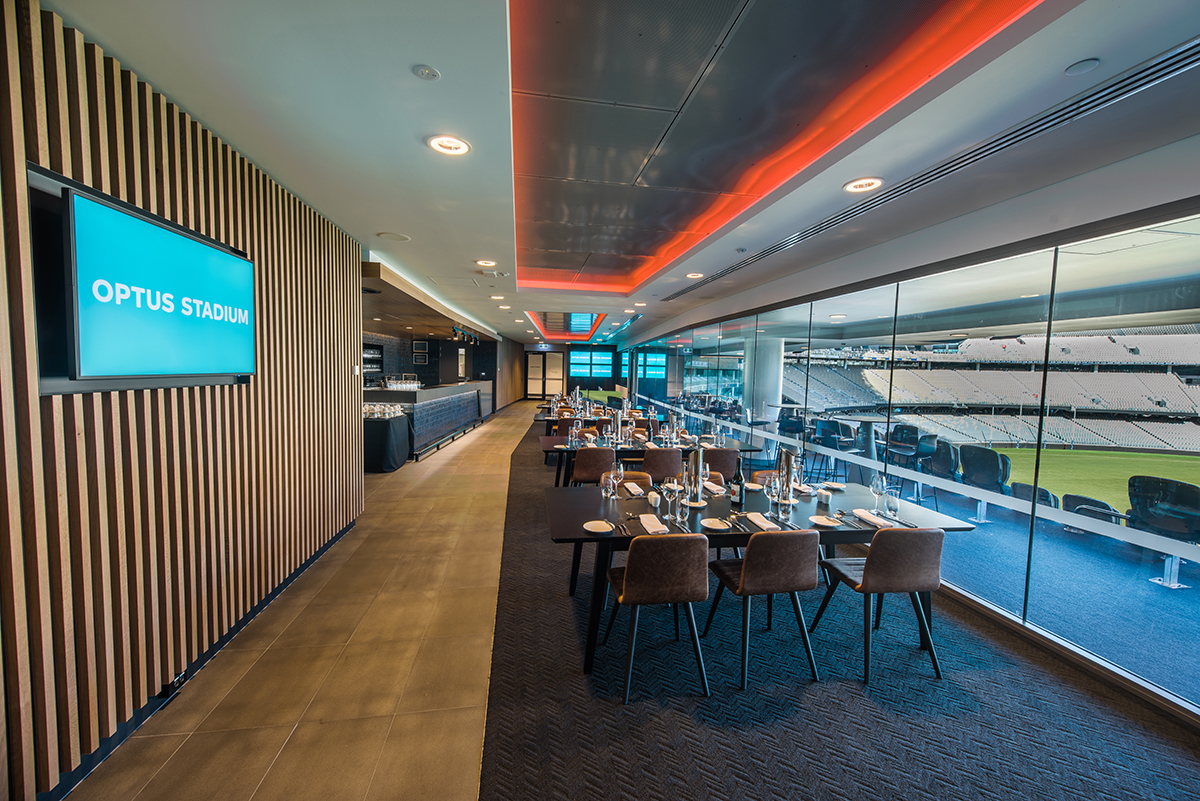 Corporate Hospitality!
Want to reward your team with a post-run breakfast in a luxury private suite overlooking the hallowed Optus Stadium playing turf after the run?
Whether you are a family group, corporate team or community group running in the 2020 Perth Running Festival, we've got the perfect way to make your day even more memorable.

Our Perth Running Festival corporate suites are a great way to reward your team for all their hard training with a delicious post-run breakfast overlooking the finish chute on Optus Stadium.

Don't worry if you are only a small team – our packages are perfect for groups of 16 or more people.

Suites will be booked on a first come, first served basis, so contact us via the enquiry form below to find out how we can make your Perth Running Festival bigger and better in 2020.
If you're interested in catering for your team please contact Brian Newnham on (08) 9436 0203 or fill out the form below and we will get back to you.